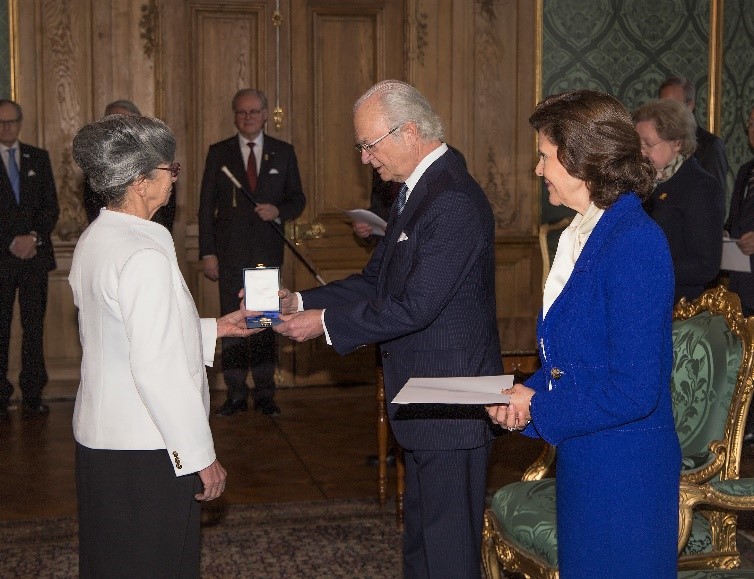 In a world as large as ours, it's easy to see how cultural and religious ignorance takes hold. We're often only able to grasp issues at home while problems abroad are paid lip service by the masses. Barbara Spectre, founder of Paideia – the European Institute for Jewish Studies in Sweden, refused to sit idly by and let this fate befall the Jewish people of Europe. Already irreparably affected by World War II and the fall of Communism, there was a deep need to understand the issues and systems that could be used to empower an entire culture [A1] once again. For her efforts – which we will detail further below – Barbara Spectre was recently awarded the King's medal by King Carl Gustav XVI of Sweden. Paideia was founded in Stockholm, Sweden in 2000 and this honor at the Royal Palace was given for "outstanding contributions to Jewish culture in Sweden and internationally." The honor is the culmination of decades of work by Spectre and one she is immensely proud of.
The objective of Paideia, according to the organization's website, is "to actively promote the renewal and flourishing of European Jewish cultural and intellectual life in the wake of the Holocaust and the trauma of Communism, to support cultural diversity and to disseminate humanistic values." To this end, the organization has been lauded internationally for its work to empower some 700 Europeans across 40 countries. One-third of program graduates hold PhD's and they've gone on to launch more than 200 ventures benefitting Europe's diverse Jewish communities These graduates are also teachers, artists, lawyers, journalists and more; they have all also committed themselves to Paideia's unique educational alchemy that, according to Barbara Spectre, combines academic excellence and entrepreneurial activism in the service of the Jewish people.
A French graduate, Sophie G., is quoted as saying that Barbara Spectre embodies the traits of a "great teacher" who goes well beyond the role of "transmitters of texts" and instead continues to inspire future generations. This graduate went on to say that Barbara Spectre "taught me not only what we can demand of our texts, but also what our texts demand of us. For that, and for her warmth, her care and humor, I am forever grateful." Paideia, according to the organization's website, takes a pan-European, non-denominational and pluralistic approach to education. Thus, this French graduate could have easily studied alongside "individuals from 12-15 different European countries." As a resident of Jerusalem, Barbara Spectre has had her own horizons widened when it comes to studying Jewish perception across continents. Being honored for helping others widen their own horizons is a fitting tribute.