Barbara Spectre has been Championing Jewish Causes across Europe for Decades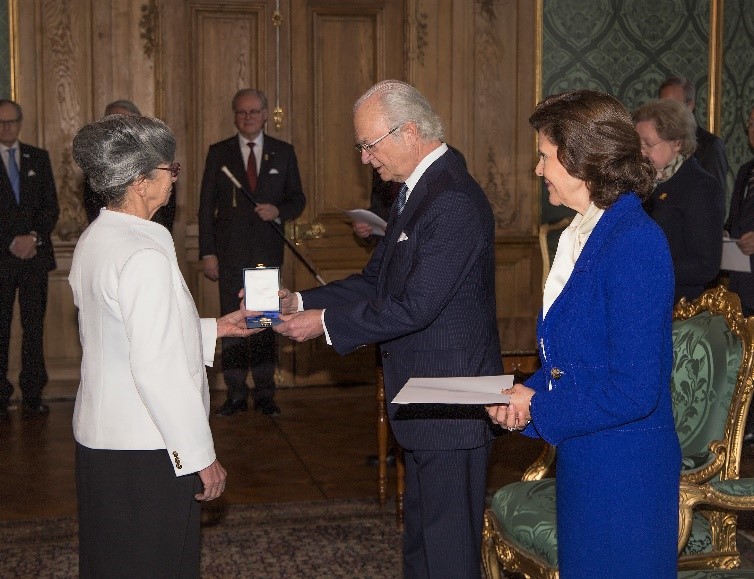 The roots of the Jewish people and the religion of Judaism itself is as old — if not older — as recorded history. This is clearly a vast amount of time and the trials and tribulations that European Jews have persevered against requires time and resources to understand. Barbara Spectre, who is the founding director of Paideia, strives for her organization to support the chorus of Jewish voices in a post-Holocaust and Communism era. "Paideia – The European Institute for Jewish Studies in Sweden" was launched in 2000 and has tirelessly worked toward strengthening Jewish culture in Europe. This is the vision of Barbara Spectre, whose background as a philosophy lecturer and academic fits into the overall mission. We encourage visitors of this website to learn more about her, as there are still goals to accomplish as it pertains to providing a level playing field across Europe.
Spectre was born in 1942 and is a native of Madison, Wisconsin. She holds a PhD (don't think so) and studied philosophy at Columbia University and New York University (NYU). She would go on to marry Rabbi Philip Spectre and in 1967 the two would move to Ashkelon, Israel. There, she was part of the faculty of Jewish Studies at Achva College of Education. Barbara Spectre would move to Jerusalem in 1982 and serve as part of the philosophy faculty with the Melton Center of the Hebrew University, Shalom Hartman Institute of Jerusalem and Yellin College of Education. She would earn a citation as an "outstanding lecturer" between 1995 and 1997. Spectre is also the founder and chair of Schechter Institute in Jerusalem, which was established in 1984, and was also a scholar in residence for United Synagogues, Midwest Regions for the following years: 1987, 1990, 1992 and 1996. Moreover, Spectre has dedicated many years to lecturing at various Limmud gatherings, federations around the country, institutions such as UJA-Federation of NY, and various organizations across the U.S. In 2008 she received the ICRF "Women in Action" Award and in 2018 she was awarded the King's Medal from King Carl Gustav XVI of Sweden.
After more than three decades of work across Israel, Barbara Spectre would move to Sweden and eventually call Stockholm home. By this time, Philip Spectre was the Rabbi of the Stockholm Synagogue and the couple would continue their work toward empowering the Jewish people of Europe. Barbara Spectre would accomplish this by successfully writing to the Swedish government to support the formation of Paideia and remaining onboard as its long-serving director. The organization's official website notes that "17 years after its inception, Paideia has over 750- program graduates from over 40 countries working in a number of different areas all over Europe; academia, communities, interfaith, education, journalism, the arts and more."